Driving Lessons With Pass "R" Uss Driving School Newport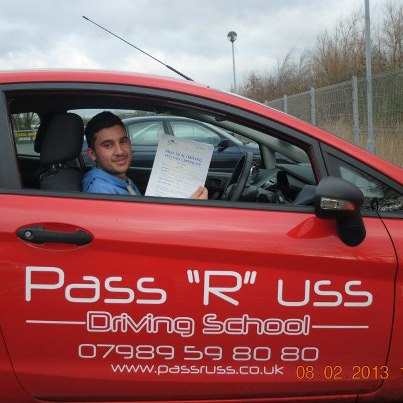 Here are the driving lessons and support available from Pass "R" Uss Driving School, there may be further options available as we like to tailor a "Pass Your Driving Test" plan to each student individually, we are all different, we all learn at a different pace and of course we all have other commitments in our life that can limit the time available to allocate to driving lessons. and just so as you know our driving lessons are for car drivers, should you wish a motorcycle PSV of HGV Test then we will be very happy to point you in the right direction.
To view testimonials from previous students that have passed their theory tests and their practical tests go to our Testimonials Page.
These Are The Driving Test Requirements Prior To Taking Your Practical Driving Test.
You will require a UK Provisional Driving Licence to apply for your provisional driving licence go here Provisional Driving Licence Application.
There are two tests firstly you will have to pass the Hazard Perception and Theory Driving Test which we will guide you with and help you through. To get an idea of what this is about then follow this link. Explanation Of Theory Driving Test.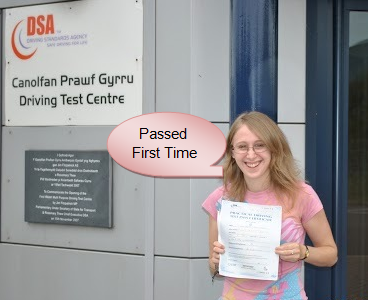 The test is made up of two parts firstly the theory test itself, help and support is always available from Pass "R" Uss Driving School so don't be afraid to ask, there is no such thing as a silly question when dealing with your driving tests so never be afraid to ask for help.
The second part of the test is the hazard perception test, this is a computer based test and you need to be able to identify and react to hazards and distinguish between potential hazards and developing hazards, this sounds a little scary I know, but once you start your driving lessons this will become a natural reaction and it will then seem quite easy.
When you are told that you are ready for your theory test then here is where you can book your Theory Driving Test.
Your Driving Instructor will plan your Practical Driving Test with you – when it is time to do so this is where you go to book your Practical Driving Test.
Warning Do Not Book Your Practical Driving Test Until Your Driving Instructor Tells You That You Are Ready To Take Your Practical Driving Test.
Please be warned that if you book either test without your driving instructor telling you to do so, as he believes that you have reached a standard where you will most likely pass. then we will not be responsible for your results. It is imperative that you do not book tests until your instructor has assessed that you are ready to take either test.
Other than that there is nothing else to concern yourself with as Pass "R" Uss Driving School will take care of the rest.
Driving Lessons from Pass "R" Uss Driving School Newport Gwent.
Pass "R" Uss provides driving lessons to suit the individual student, these consist of evening lessons, weekend lessons early morning lessons in fact any time that suits our students.
Door To Door Service.
Our door to door service will enable you to tailor your driving lessons around your lifestyle and your commitments.
Driving Lessons Should Be Fun Enjoyable As Well As Educational
Russell whilst remaining highly professional will make your driving lessons an enjoyable experience whilst getting you through your driving test at your own pace as quickly as possible.
Hey now we know you are going to be eager to get behind the wheel as quickly as possible and we are very good at doing just that.
This Is How We Like To Give Our Driving Lessons (but the choice is yours)
Weekly courses that consist of 1 hour or 2 hours per week, but hey the choice is yours if you want two or three lessons a week then we will accommodate you.
Fast Pass Courses Also Called Intensive Driving Lessons Or Fast Track Driving Lessons.
Fast Pass courses are where Russell will concentrate your driving lessons into fewer weeks with more and longer lessons to get you through your driving test very quickly. This type of lesson is in high demand during holiday periods, former students have booked two or three weeks holiday to take this course pushing them through their driving test in a much shorter period of time.
One On One Driving Lessons There Will Be No Lesson Sharing At Pass "R" Uss.
All of our driving lesson packages are on a one on one basis. In other words you will be the only student in the car during your driving lessons. It is our firm belief that this results in you learning much faster. Rest assured that Russell will not pick up or drop off other students during YOUR "driving lessons".
Also after passing your driving test we find it quite beneficial for young drivers to do our Pass Plus course which consists of a minimum of 6 hours in all different driving conditions which will save you considerable amount of money on your first insurance policy.
Motorway Driving Lessons.
In addition to or as an alternative to a pass plus course we also provide the option for a Motorway Driving Course, this is because becoming accustomed to motorway driving can take a little longer than just an hour or two of motorway tuition, several new drivers find motorway driving to be somewhat frightening, and we fully understand this, whilst there are actually far fewer accidents on motorways than A Roads, the Motorway accidents can of course be more serious than an accident on an A or B road.
These lessons will enhance your hazard perception on motorways and give you the confidence to drive safely on Britain's Motorway Network.