Pass Plus Course With Pass "R"Uss Driving School Newport.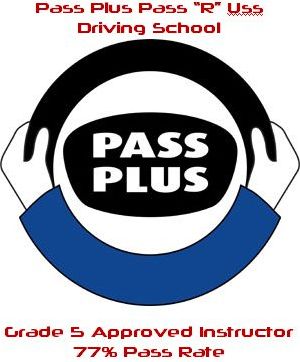 We are pleased to offer Pass Plus Driving Instruction to our clients and anyone who has passed their driving tests in the UK.
Our specialized Pass Plus course can reduce your insurance costs and will certainly enhance your driving skills in areas that are not normally covered within standard driving lessons.
Pass Plus is a hands on practical driver training course that will enhance your road safety awareness and new driving skills and of course there are those pass plus insurance discounts that you can get as a benefit of completing Pass Plus. For further information contact Pass R Uss Newport 
The Pass Plus Driving Course
The Pass Plus course itself takes at least 6 hours during which time you will be the total focus of the driving instructor, who will help you to improve your driving skills and teach you advanced safe driving practices.
Under the pass plus scheme we offer pass plus courses to any full driving licence holder and of course we offer discounted pass plus courses to our students upon passing their driving test.
The Pass Plus course can be at any time to suit the individual student, although we realise that this course is mainly suited to drivers that have very recently passed their driving test, we often have requests for Pass Plus courses from quite established drivers too!
Pass Plus Courses Can Only Be Completed With An Approved Driving Instructor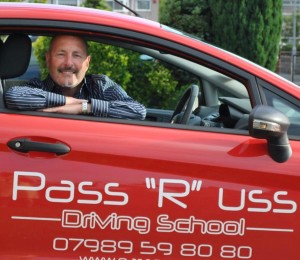 Russell Simmons of Pass "R" Uss Driving School Newport is an approved Pass Plus Driving Instructor referred to by the Driving Standards Agency as an (ADI)
Only an approved driving instructor is able to give Pass Plus driving lessons and of course Russell is actually an advanced grade 5 approved driving instructor registered with both the driver standards agency and the Driving Instructors Association (DIA) .
When you complete the pass plus course it will usually reduce your driving insurance cost, most insurance companies recognise that Pass Plus drivers are safer drivers.
You can contact the Driving Standards Agency to check that an instructor is actually a registered Pass Plus driving instructor. We are very happy to supply our ADI reference should you wish to do this.
Here is the contact information for the Driving Standards Agency Pass Plus department.
passplus@dsa.gsi.gov.uk


Telephone 0115 936 6504
Monday to Friday, 8am to 4pm
How Pass Plus Training Works And How This Course Will Help You.
Pass Plus training will take at least 6 hours and sometimes a little longer. There are six modules in the pass plus course that you will be carefully instructed on in a practical mostly behind the wheel process.
Pass plus will enhance your driving skills with in town driving, showing hazard awareness best practice and safe in town driving. We will also try to cover all driving conditions because it is very important that any new driver is able to drive safely in all weathers.
Rural roads are also covered because there are special circumstances that can occur on rural roads that you would not normally experience during standard driving lessons or your driving test.
I will also make certain that you are very comfortable with driving at night as this can be quite daunting to new drivers, especially if the driving lessons are taken throughout the summer months where a new driver may not have any experience of driving at night.
I will also further enhance your driving skills on dual carriageways and whilst some lessons would have introduced you to dual carriageways this section will make you feel comfortable on them and enhance your anticipation of arising situations that are present on such roads.
Motorway driving, this is often the biggest fear of new drivers, therefore the "Pass Plus course" will cover motorway driving, and some of our students due to their fear of motorway driving actually ask for additional motorway driving lessons in addition to the motorway driving module of the Pass Plus driving course.
The Pass Plus course is a practical behind the wheel course and I like to ensure that students get 6 hours of instruction behind the wheel, there may also be theory based sections dependent on the weather conditions and or the driver's ability.
This is not a driving test as such – however you will be constantly assessed from start to finish and to get a pass you will need to achieve or surpass a required standard in all sections of the Pass Plus course, but please don't worry your are in good hands with Pass "R" Uss Driving School Newport.
When you complete the Pass Plus course you will be sent a certificate that you will need to send to your insurance company who will normally apply a discount on your policy as you are now a Pass Plus driver.
Check with your insurance company first to see if you are eligible for a discount if you passed your driving test more than a year ago, most often they do but some don't.
What's The Next Step?
You may consider that with all that out of the way that you may want to take Advanced Driving Lessons.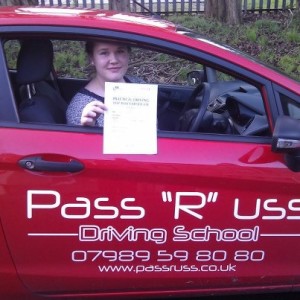 Pass Plus Driving Lessons With Pass "R" Uss Driving School Newport 33 Hampshire Crescent Newport, NP19 4QP 0163-377-6954 mobile 07989 598080